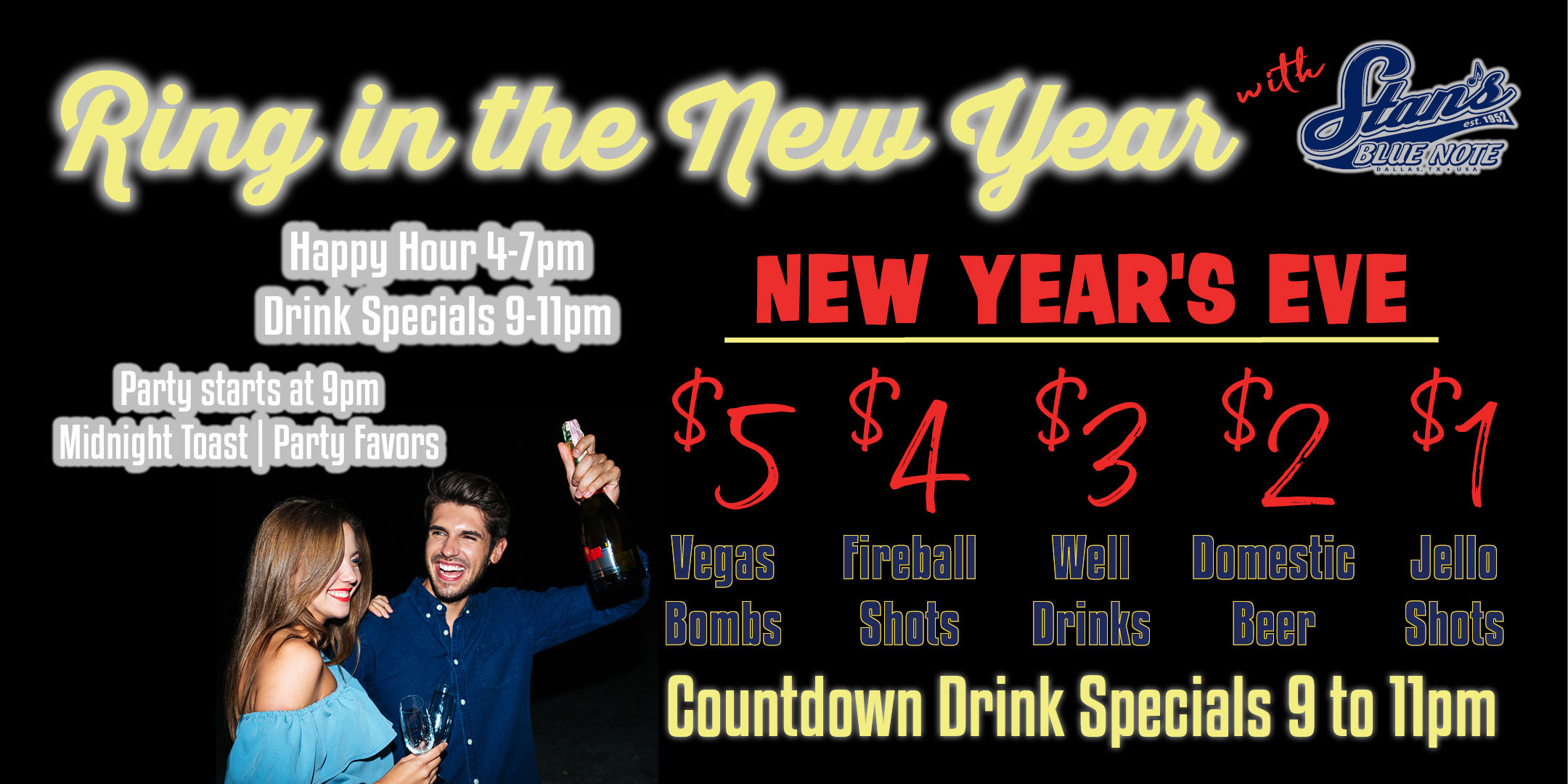 Celebrate the New Year…
Stan's Blue Note! Voted Best Sports Bar dMagazine!
Party from 4pm until 2am. Countdown drink specials start at 9 and go to 11. Midnight champagne toast, great music, dancing and everything in between.
Drink specials 9pm to 11pm Vegas Bombs $5, Fireballs $4, Well Drinks $3, Domestic beers only $2, Jell-O Shots $1.
Lets make 2020 #hindsight and have some fun 2021. 2020 sucked but time to get it done in 2021! Party favors included.
*open at 11 am on New Year's DAY for all the bowl games. HH until 7pm